On the back of an intense season, after the Gateway GPS Camp, we set off once again for a Cycling Adventure. We were tired, many were ill, we had a couple of accidents and there was even a typhoon coming. It felt like a battle but we sensed that God was going to do something very special and we pressed on! This is one of the stories.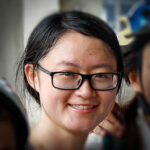 What you learn when you fall from your bike
By Sophia Cheng
God revealed Himself so much to me in this trip. I am very thankful for the transformation God brought to my heart through this Cycling Adventure.
The first thing I learned was in the very first village we visited. Before this trip, I had no experience of sharing the gospel to anyone. I prayed a lot but when I tried to share with a man in the village, I still could not find the right words that would lead me to share the gospel with him.
Later on, I met his wife and when I saw her, I knew she was prepared by God for me. Although she did not show reluctance to hearing about God, I still did not have enough courage to share the gospel fully.
Thankfully, Esther, a sister from my team, joined us and explained Jesus' birth, death and resurrection in detail to the lady. I was surprised by her courage and at the same time very encouraged.
Suddenly God told me that I was burdened by the thought that I had to make her accept Jesus. This kept pressuring me to try to find what I should say to "make her" believe. But then I felt that the Lord taught me that I needed to lay down my own expectations and to rather think what it was that the lady needed to hear the most in that moment. I recalled that she had two children working in Shenzhen and that she desired to be understood more by her family. So I started to share how God helped me improve my relationship with my family by making me understand my parents more and also how much comfort and understanding God gave me in various situations.
Amazingly, I saw her become more relaxed and peaceful. I believed that God already started to work in her heart. We gave the lady a cross and a Bible. At the end, she prayed with us and said she wants to know Jesus more. Praise the Lord!
The second experience was an accident. I had a nasty fall from my bike on the way to the third village. As a result, I got five stitches on the chin and a few road burns on the arms. It was not a nice experience, but amazingly, my heart was filled with gratitude and God's peace all the time.
I started to pray non-stop 30 minutes before the accident occurred. I did not know what to pray specifically but I sensed strongly that God wanted me to pray. First thing I did after I became conscious was to pray in my heart. I felt so strongly that God was with me and I could not be more thankful for that. I soon realized that He was already protecting me when I was praying before the accident happened.
Praise the Lord that from the moment I got injured until I left the hospital, I did not feel scared or worried for a single second. He filled my heart with peace so there was no room for fear. The peace He gave me was not like a promise for healing but more importantly was a promise that He will be with me all the time no matter what happens. That is enough! When I heard "Amazing Grace" on the way to the hospital, I was humming the song using all the strength I had. The song was exactly what I wanted to express to God at that moment.
More miraculous than not having even a single bone fracture is the way God made me understand this experience. If I did not know God, I would totally regret coming to this bike trip or I would be very bothered by the scar on my face. But because of God's love, grace and mercy, I did not. God was at work to prepare me to face this accident long before the trip.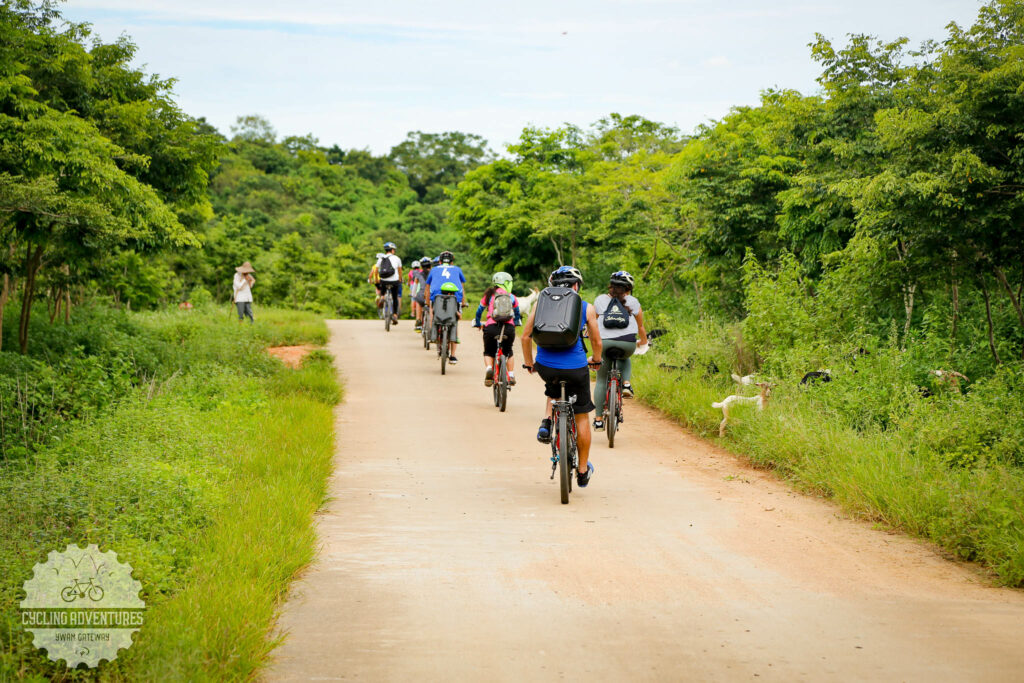 In the Gateway GPS Camp, during one of the sermons the speaker said: "Passion for Christ transforms each sacrifice into a privilege." I am thankful for this experience because I came to understand when a sacrifice is made for His glory it is truly an honour. It is such a privilege to be found in His work and His glory. Although I did not sacrifice much, I gained so much comfort and faith from God.
After I felt the calling from God to be a missionary during the camp, there were some moments when I doubted whether I could overcome the obstacles and persecutions in the future. However, through this experience God strengthened my faith so that I believe if I walk in His peace He will guard and guide me in all hardships.
This accident reminded me of Philippians 3:7-9 – "For the surpassing worth of knowing Christ Jesus, I can consider every loss a gain and every gain that hinders me from having these I consider a loss."
All the praise and glory to God the Father and Jesus Christ our Lord!